Extensive Moulding and Mat Samples. We now carry both Artique and Cresent matboard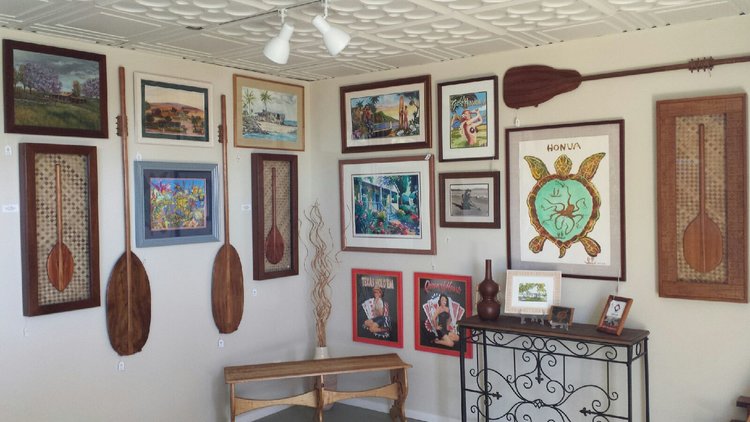 Framed Art and Keepsakes by Local Artists and Artisans; Custom Koa Paddles by Owner Gregg Sorbets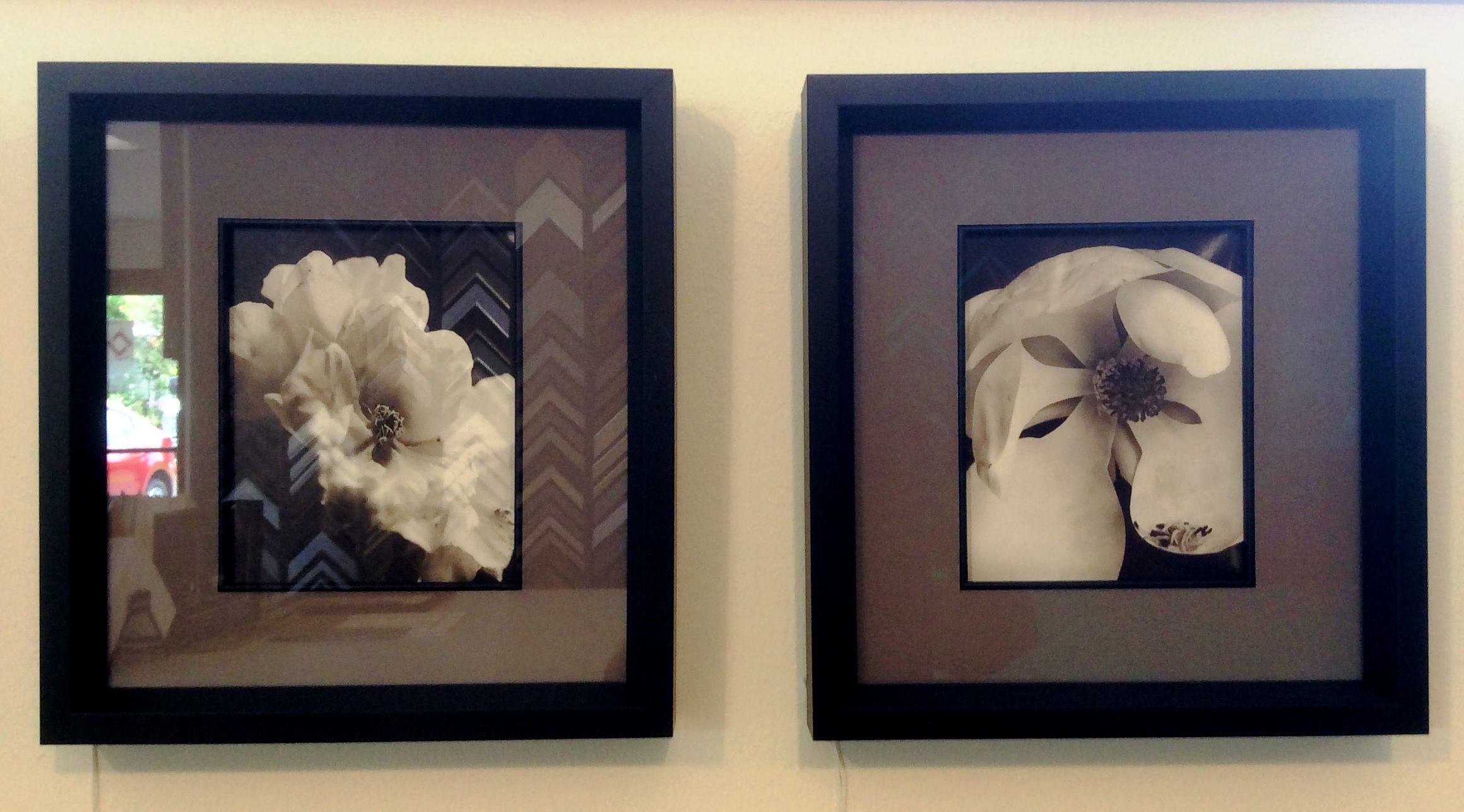 Photography with fillet highlights on matboard
This framing design shows a regular glass option on the left and Tru-Vu museum glass option on the right. Note the non-glare aspects of the museum glass.
Giclee stretch with custom frame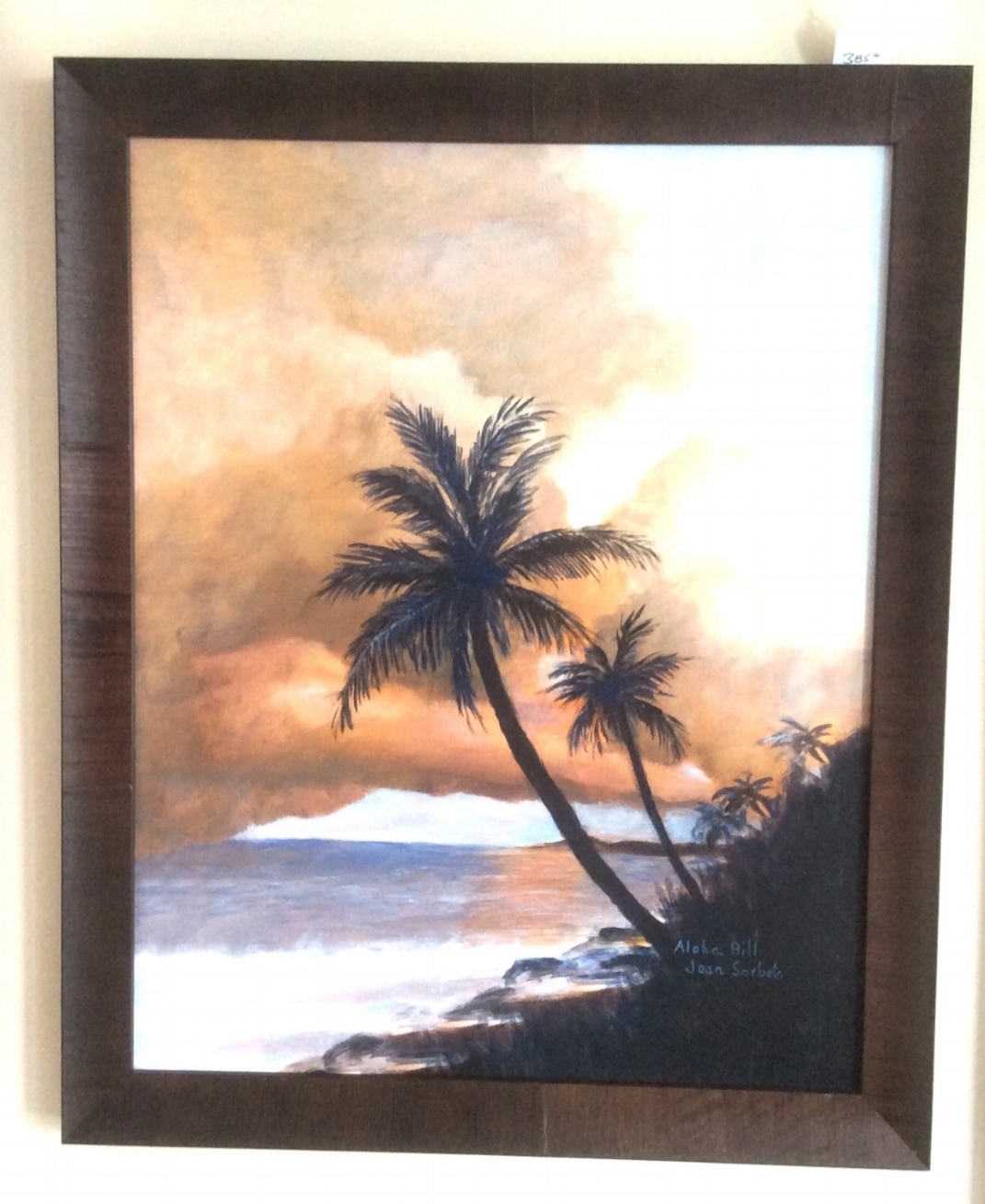 Framing, Double Matting, Floating Mount with Visible Edges
Koa Frame and Custom Acid Free Mat
Jacaranda Photograph in Rustic Frame
Custom Frame and Mat for Vacation Photographs
9 foot Gallery Wrap Style
Glass and Custom Wood Display for Your Collectables
Framed Documents and Typography
Some of our customers need a bit of help getting large pieces of art carried out their vehicles. We're happy to lend a hand.